19.01.2023 / Sozialrecht EN
President Elect and Secretary General Visit the Institute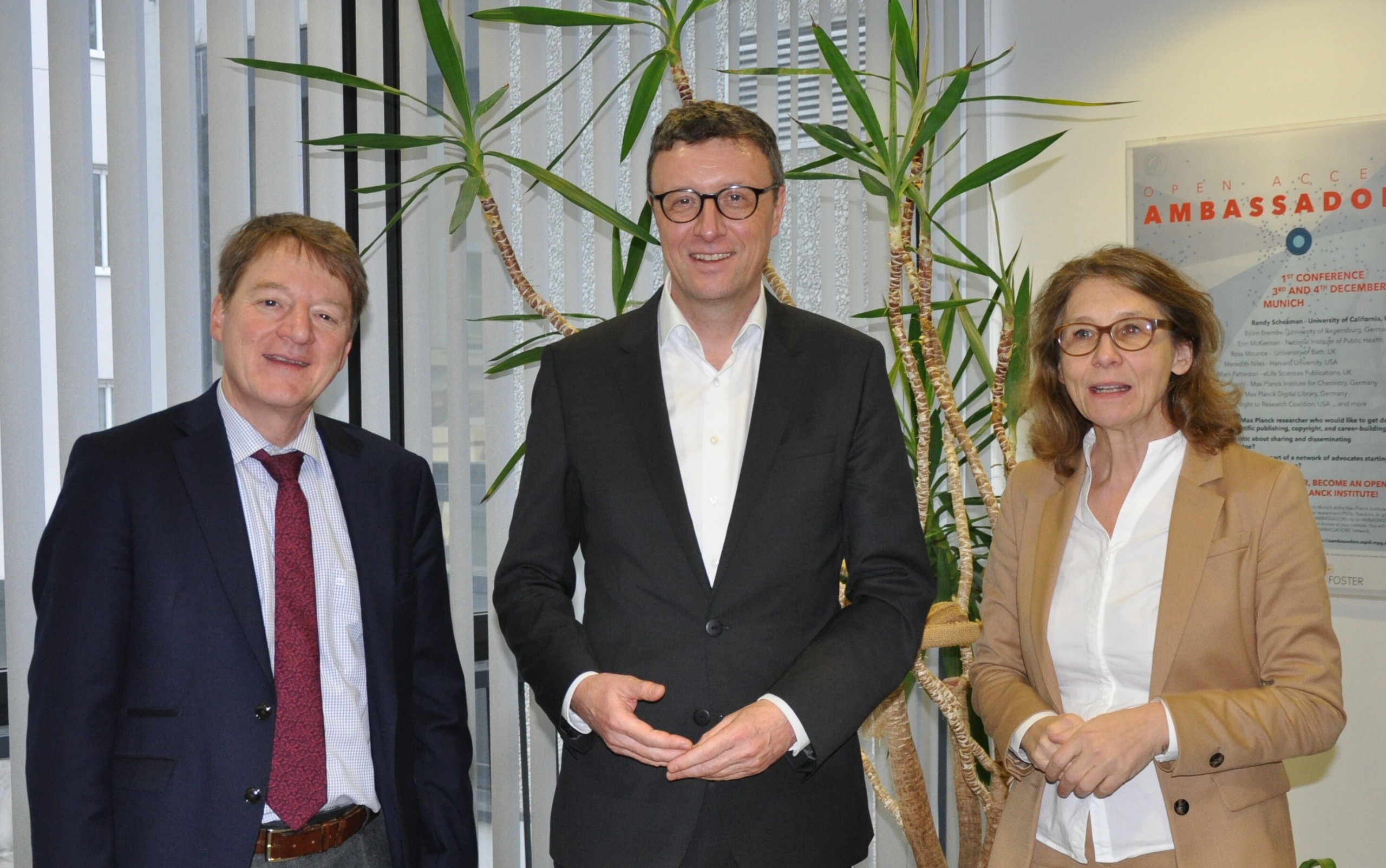 The staff of the Max Planck Institute for Social Law and Social Policy in Munich were delighted to welcome the President elect of the Max Planck Society (MPS), Prof. Patrick Cramer, and Secretary General Dr. Simone Schwanitz at the end of January. In talks with Director Prof. Ulrich Becker, Director Emeritus Prof. Axel Börsch-Supan and the staff, the chemist, who is Director at the Max Planck Institute for Multidisciplinary Natural Sciences in Göttingen, presented his vision for the future of the MPS. A central component of this vision is not only the recruitment of the most promising scientists, but also the fostering of a strong team spirit among all employees, each of whom makes an important contribution to the success of the MPS, as Cramer emphasised. With regard to the Institute, he underlined the importance of social law research for generating knowledge about fundamental commonwealth issues.
Patrick Cramer is particularly concerned with promoting young scientists by expanding attractive programmes. In this, the new President, who will officially take over from Prof. Martin Stratmann in June, can count on the full support of the administration. The declared aim of Simone Schwanitz, who took over as head of the General Administration of the MPS almost one year ago, is to provide the best possible support for science, among other things through lean and smooth processes. She also encouraged all employees to contact her with questions and problems.
At the end of their visit, Patrick Cramer and Simone Schwanitz took a look at a piece of contemporary history - the library sofa, a designer object from the 1960s, about which the myth persists that no less a figure than Jürgen Habermas had already enjoyed its comfort.