How can I become a Doctoral Candidate at the Institute?
Supporting junior researchers is of particular importance to the Institute. The Department for Foreign and International Social Law regularly offers doctoral programs on various subject areas. If they meet the necessary criteria, interested candidates can also send in unsolicited applications regardless of the offered doctoral programs, as long as their dissertation project deals with one of the Institute's main research topics.
The dissertation projects will be supervised by Prof. Dr. Ulrich Becker. The doctorate will be obtained at the Faculty of Law at the Ludwig Maximilians University of Munich (LMU).
In order to obtain a doctorate at the Institute, outstanding specialist qualifications are expected. These qualifications have to be verified by a relevant academic degree. The minimum requirements, specified in the promotion regulation of the promotion regulation of the LMU's Faculty of Law, apply to all doctoral candidates of the Department for Foreign and International Social Law.
Other than an above-average academic degree, prior knowledge of one of the Department's research areas is expected of the candidates. A further requirement for promotion at the Institute is a willingness to become acquainted with international, European, comparative or interdisciplinary scientific questions.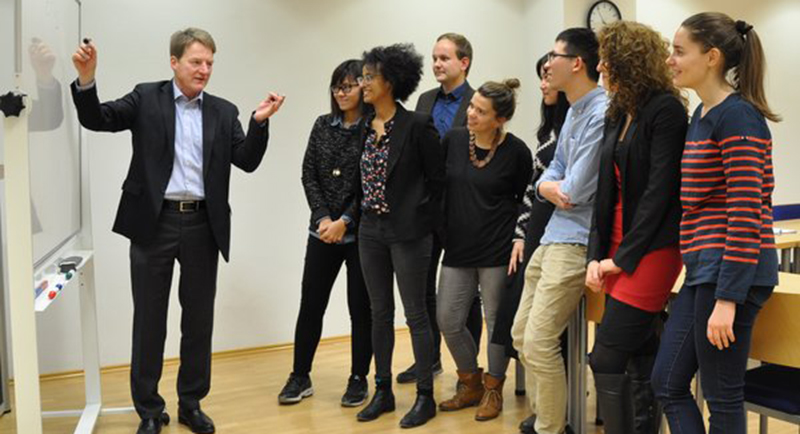 Doctoral candidates at the Institute receive a so-called Support Contract (Fördervertrag). This Support Contract constitutes an insurable employment. Therefore, doctoral candidates expressly do not have to insure themselves privately.
As the Institute is purely a research facility, there will be no need to give lectures. However, should a doctoral candidate wish to teach, cooperating with the LMU's Faculty for Law is possible.
Further information by the Max Planck Society regarding promotions can be found here.