MEA research - health and active aging
Please find here summaries and articles about MEA research on health and active aging.
Does Education improve Health?
Manheim, 2010
More educated people live longer, perceive themselves as healthier and also behave more health-conscious by, for instance, smoking less frequently. But it is far from settled, whether this correlation reflects a causal effect of education. If this was the case, a targeted educational policy could improve public health while reaping the other numerous beneficial effects of education.
Zusatzbeitrag und sozialer Ausgleich in der GKV
Mannheim, 2010
Das GKV-Finanzierungsgesetz sieht vor, den allgemeinen Beitragssatz der Gesetzlichen Krankenversicherung (GKV) auf 15,5% (Arbeitgeberanteil: 7,3%, Arbeitnehmeranteil: 8,2%) festzuschreiben. Künftige Ausgabensteigerungen sollen nicht mehr durch einkommens¬orientierte Beiträge, sondern durch Pauschalbeiträge ("Zusatzbeiträge"), gedeckt werden. Martin Gasche untersuchte die Effekte dieser Reform auf den Kassenwettbewerb und schätze die Entwicklung des Zusatzbeitrags und des sozialen Ausgleichs bis 2030 ab.
Read more
Searching for the Causes of Unequal Health
Mannheim, 2009
People with high income are healthier than the average of the population. However, the underlying reasons are not entirely clear. Does the cause of this inequality possibly even lie in childhood? In order to answer this question, MEA scientists analyze the influence of parental income on the health of children.
High Income Pensioners Live Longer
Mannheim, 2006
The more people earn, the longer they are likely to live. The relationship between income and health has been established for some time internationally and has now been confirmed empirically for pensioners in Germany in a MEA study. The research by Hans-Martin von Gaudecker from MEA and Rembrandt Scholz from the Max Planck Institute for Demographic Research involved analysing a broad swathe of data on several million pensioners. Owing to the lack of suitable data comparatively few studies have been carried out on this subject in Germany.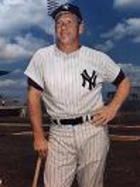 Wer sich dem Tode nahe glaubt, lebt ungesünder
Mannheim, 2006
Wer erwartet, bald zu sterben, wird weniger in seine Gesundheit investieren. Diese Hypothese basiert auf der Annahme, dass Menschen in ihren Wahlmöglichkeiten über Rauchen, Trinken und Ernährung die gegenwärtigen und zukünftigen Kosten und Nutzen ihrer Wahlmöglichkeiten gegeneinander abwägen. Der zweite Nachtisch in der Mensa oder auch die nächste Zigarette verschaffen augenblicklichen Genuss, können sich jedoch auf die spätere Gesundheit negativ auswirken. Wer jedoch aus anderen Gründen ohnehin erwartet, nicht alt zu werden, hat weniger Anlass, auf die zukünftige Gesundheit Rücksicht zu nehmen.
Read more
Discussion Papers about health and active aging